Housing was hard to afford even before COVID-19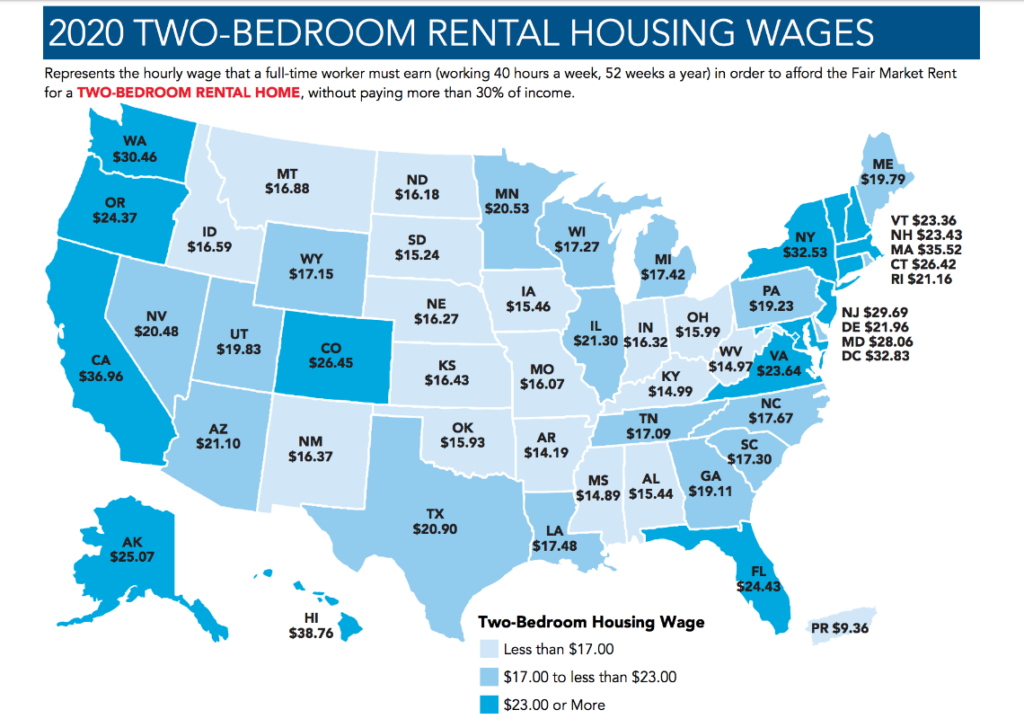 Earlier this week, the National Low Income Housing Coalition released its report titled, Out of Reach: The High Cost of Housing 2020.
We are sharing this report with our network today because the results of the study have an extreme impact on the families we serve nationwide.
According to the report, "In no state, metropolitan area, or county in the U.S. can a worker earning the federal or prevailing state or local minimum wage afford a modest two-bedroom rental home at fair market rent by working a standard 40-hour work week."
Read the report by clicking the button below.