Help a family in need this Holiday Season!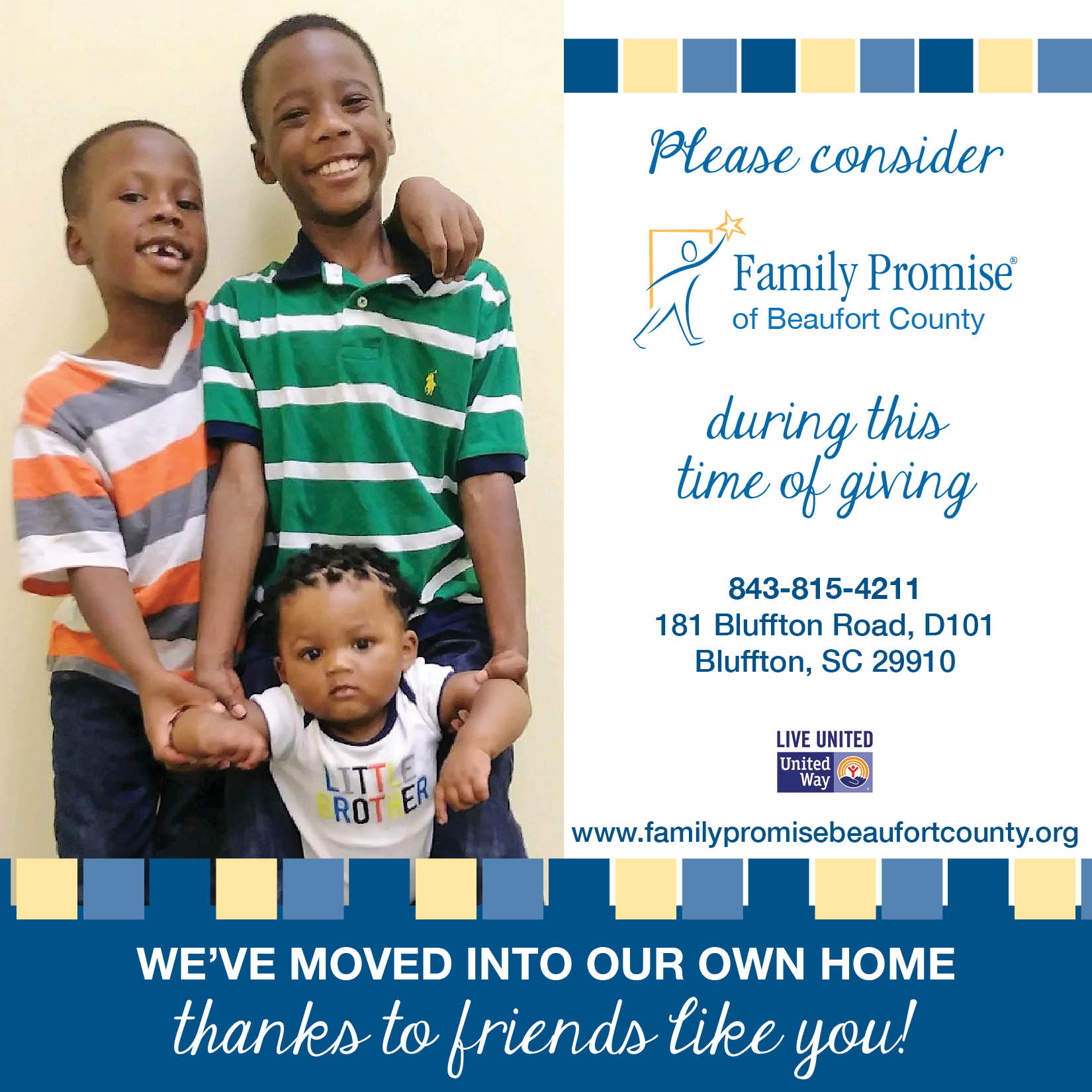 At Family Promise we assist these homeless families by partnering with over 700 volunteers, from congregations of all faiths throughout Beaufort County, who provide safe and warm shelter, hot meals, and companionship each evening. Our Case Manager provides comprehensive case management and assistance in securing employment, access to medical care, childcare, school placement and support in locating affordable housing.
Last year, we were blessed to receive support from so many friends like you and hope we can count on you again this year. Sadly, the number of homeless children in our county has risen to 730 which is a 61% increase over last year and Family Promise is the only homeless shelter in Beaufort and the surrounding counties to serve them.
Hopefully, we can count on your support to assist families who are less fortunate and have limited choices.
For more information on how you can help, please call (843) 815-4211.